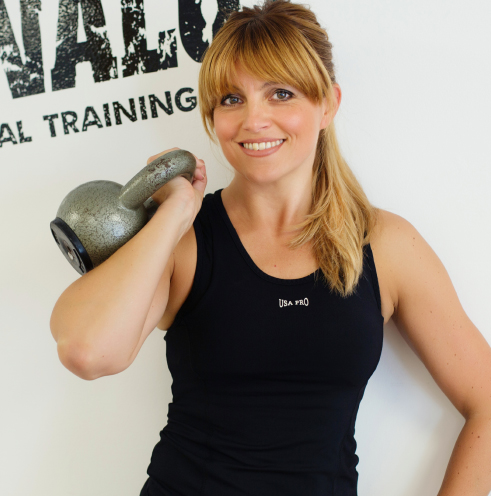 I help busy people find ways to achieve their fitness and weight loss goals through making sustainable changes that work alongside their busy lifestyles
As a mum of two young children I understand the challenges of managing a busy life and finding time to keep yourself and your family fit and eating healthily. I love helping other busy people achieve their fitness & lifestyle goals. I have a particular interest in working with women during pregnancy and new mums to help them get back to training, support weight loss and build core strength based my own personal experience. After having my children I used a Personal Trainer to provide a focused plan for my training, plus guidance and accountability for eating healthily to lose over 2 stone in weight.
More recently, having experienced many of the challenges of menopause, I am inspired to help others experience the benefits of staying active and eating effectively to try and minimise the impact of this difficult time for many women.
Previously to re-training as a Personal Trainer, following my passion for fitness and healthy eating, I had a successful career in marketing and general management for a large corporate. i understand the pressures of trying to achieve a work life balance and feel I can bring my life experience to help professional people to create a sustainable healthy lifestyle for themselves.
Once I understand your goals for personal training I will work with you to create an exercise programme that fits with your schedule – this may include workouts to do at home, whilst you are travelling for work or to fit in with busy family life.
I also run small group Personal Training sessions (up to 4 people) if you prefer to train with friends or family members.
" I started PT after I took up running and wanted to strengthen my legs and improve my general stamina. I also play golf and wanted to improve upper body strength and flexibility. Since starting training I feel stronger, my flexibility and range of movement is much better, I have lost weight and have more energy, sleep better and have no aches and pains. Charlotte has been an inspiration since becoming my PT and has inspired me to believe in myself and my capabilities. Every session is different and she encourages and pushes me to my limits. Activities are designed to meet my personal goals and once achieved new ones designed"
Charlotte is an excellent personal trainer; I met her when I was in my last year of University. I have always struggled with my weight and was at my heaviest weight of 89kg when I decided to meet Charlotte for a consultation. She was incredibly knowledgeable and supportive, professional yet super friendly. We talked about what I wanted to get out of the PT sessions and she created a detailed plan. During the PT sessions, Charlotte showed me a range of different exercises whilst keeping it fun, she always knew how to motivate me. She gave great advice on how to get the most out of exercise, healthy eating and how to maintain it outside of the lessons. After returning home from University, I took all of Charlotte's advice and guidance of exercise and healthy eating with me. I am now in the best shape of my life and have lost 22kg! I would highly recommend Charlotte as a personal trainer, I owe her so much for my weight loss and healthy lifestyle.
Amazing. Post hip replacement so needed some strengthening exercises to help stabilise the joint. Not only helped my hip but knees are hugely better too so I'm on less tablets! Charlotte is excellent at designing bespoke exercises that meet your requirements. Unreservedly recommended